In-home Training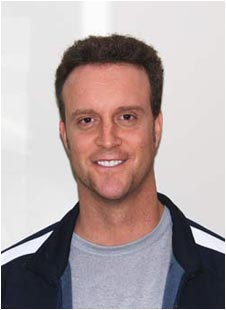 What is it?
A large portion of my business is visiting Toronto area customers in their homes. In my profession we still make house calls!
We'll work together to identify your needs based on a set of questions I've drawn up. After I understand your history, your conditioning and your objectives, I'll prepare a customized exercise plan just for you.
We'll set up a schedule of in-home sessions where you'll get my personal attention throughout, unlike in a commercial gym where you're on an assembly line being serviced by whichever trainer is available at the time.
How do we get started?
I offer a free, one hour consultation so we can meet and greet first. You can get to know me a little better and I can answer your questions. During the consultation we'll discuss your medical history, your past exercise programs, your likes and dislikes and your fitness objectives. If you are satisfied, we can arrange a convenient time for your first session, we'll schedule it right then and there.

What does it cost?
I sell sessions in blocks. The more sessions you purchase, the better the rate. Assuming that you do not have any unusual requirements, my rates are as follows:
5 sessions ($140 each) total $700.
10 sessions ($120 each) total $1,200.
My rates do vary, based on how far I have to travel and the hours you select. HST is additional and fees must be paid in advance.
What areas in Toronto do you serve?
My primary area is north of Lawrence, east of Dufferin, south of Major Mackenzie and west of Kennedy. Sometimes I make exceptions to this but Toronto traffic makes it pretty impractical for me to go beyond these boundaries.
Do I need special equipment in my home?
Absolutely not! Most of my clients have the bare essentials. A mat, stability ball, some dumbbells and gravity are all you really need to get a great workout. The fancy machines you see in modern gyms are not necessary.
Can I check you out first?
Of course. Many people are reticent to let someone they don't know come into their home for the first time. For that reason, I often consult with prospective clients at a public place, such as a coffee shop or their office. We can also use Zoom to meet each other in advance. I also have a number of references that I can provide, on request.